Courses
Lime Firms Ltd runs courses both at Bridgend College and also at the National Trust's property at Llanerchaeron, near Aberaeron.
Introduction to Lime course
Our Introduction to Lime course, held at the National Trust property dealt with not only lime mortars and their application in the heritage sector, but also the use of lime as a binder in new-build work. The crucial importance of careful aggregate selection, correct mixing and application techniques were just some of the subject areas covered. In addition, consideration was given to some of the novel lime-based construction techniques such as hemp and lime insulating plasters, hemp concrete and lightweight lime concrete.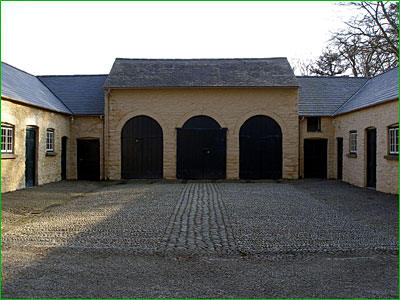 Participant numbers are limited to no more than 10, in order to maximise the value of the day's attendance.
Lime Firms has also run courses at the Bridgend College as part of the Bridgend Town Heritage Improvement scheme, and has run courses in working with Traditional and Ecological Paints and Finishes as well as with lime.

Please contact Lime Firms to find out more and to book a place on one our forthcoming courses.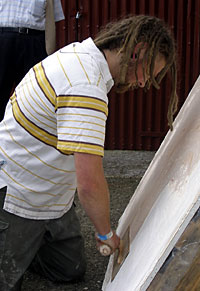 Polished 'Marmorino' plastering application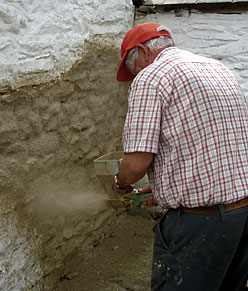 Spray application of hydraulic lime based render