Welcome to Lime Firms

"Carbon dioxide emissions; climate change and global warming"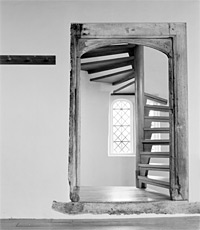 These are words and concepts which will dominate our thinking for the foreseeable future; especially when it comes to our built environment.
How can these issues be addressed in a pragmatic response by builders and designers in their choice of building materials?

Lime Firms's guiding principle is to consider the carbon dioxide emission burdens of all the materials we sell. It is not always possible to take the most desirable route - but this overarching philosophy helps to keep these crucial issues to the fore.

Lime Firms supports Transition Llambed - Lampeter's Transition Town initiative, and sponsored the 2014 Ceredigion Art Trail.